Smithsonian Folkways FW-04428-CCD Songs of the Watutsi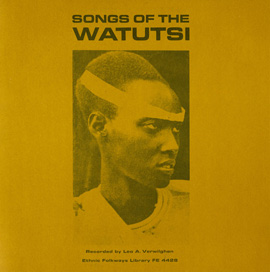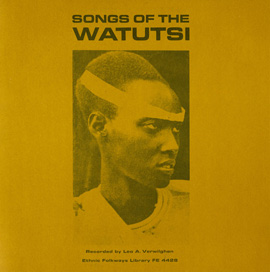 Our Price:
$16.76
You Save $9.92 (59.19%)
---
Manufacturer Part #: FW-04428-CCD
Lead Time: 5 Days
Estimated Shipping Cost: $5.10
Smithsonian Folkways Recordings is the nonprofit record label of the Smithsonian Institution, the national museum of the United States. We are dedicated to supporting cultural diversity and increased understanding among peoples through the documentation, preservation, and dissemination of sound. We believe that musical and cultural diversity contributes to the vitality and quality of life throughout the world. Through the dissemination of audio recordings and educational materials we seek to strengthen people's engagement with their own cultural heritage and to enhance their awareness and appreciation of the cultural heritage of others.
Instrument(s) Harp.

Year of Recording 1952.

Record Label Folkways Records.

Source Archive Smithsonian Center for Folklife and Cultural Heritage.

Credits Produced by Leo A. Verwilghen ; Recorded by Leo A. Verwilghen ; Design by Ronald Clyne.


101 Uwejeje Imana n/a 3:39.

102 Inka Yi Abajiji n/a 3:20.

103 Exploits of the Urwintwali Muyunzwe 3:25.

104 Ibabazabahizi Muyunzwe 3:35.

105 Warriors of the Urwintwali Muyunzwe 2:21.

106 Song of King Rwogera's Era Rusendezagekwe 3:19.

201 Amahamba Murunganwa 1:38 .

202 Inganji Mu Milimba Ruhumiliza 2:07.

203 Imigemba Rwandoka, Ruhumiliza, and Naho 3:03.

204 Ikigwiti Ruhenzi 2:26.

205 Amararo Ruhenzi 1:44.

206 Munyangago (Hunting Song) n/a 2:00.
You May Also Like